AMY FELGENHAUER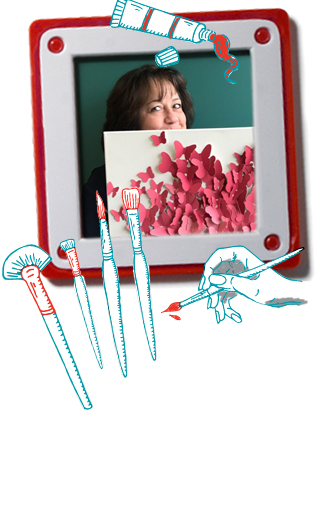 /// Inside Sales Support
o: 330-343-1242
tf: 800-443-1242
f: 330-343-8106
afelgenhauer@newhouseprinting.com
About
Amy runs with (safety) scissors and is always looking for the most unique way to do things. Her attention to detail is invaluable for proofing projects before they go to press. She manages to do all this while continuing to filter new jobs through our production system. Her willingness to experiment with any media type is a valuable asset as she cuts and pastes with the rest of the design team. We just wish she would stop eating the glue.
Amy earned her Associates Degree in Visual Communications from the Art Institute of Pittsburgh. Her career spans over 23 years with experience as a Graphic Artist and Production Artist. She has created many advertisements, billboards, and other print collateral to sculpt he clients into master pieces.
Outside of Newhouse
In her spare time "she's crafty" and enjoys pencil drawing, oil painting and making Pinterest crafts come to life! Her family includes her husband Jeremy, daughter Chloe, and their beagle puppy Buck.